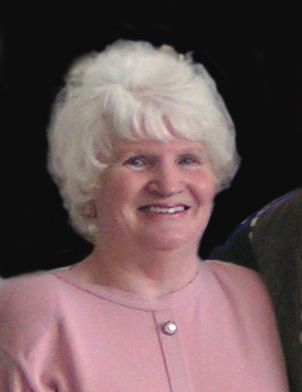 Testimony of Geneva (Genie) DeLong
In November of 1995, my husband, Stan, and I accepted Christ as our Savior and we were baptized. We began Bible study classes: Experiencing God; Evangelism Explosion and other spiritual growth studies. We read the Bible, prayed and attended our church faithfully. We continued to grow through the teaching and direction of God's Holy Spirit.

In 1998, my husband felt God's call to preach and teach. By faith, we left our home in Coeur d'Alene and moved to Hensley, Arkansas and Stan was called to be a volunteer chaplain at Varner State Penitentiary in Grady, Arkansas. Then I was called to be a volunteer chaplain at Varner to teach a group of men in the Boot Camp Barracks. Before we entered Varner, we always prayed and asked God to send His Holy Spirit before us, drawing the men to Him, keeping us safe and opening our mouths to speak His Holy Word. Through the power of God's Word, the Bible, and the faithful ministering of the Holy Spirit, men came to Jesus Christ.
It was such a powerful experience, it was as if the Holy Spirit truly was a wind and swept in front of us, drawing not only the inmates, but the Corrections Guards and even the Warden to ask us to pray for them during times in their lives when they were in crisis. We truly saw God moving and I will never forget it as long as I live.

On December 9, 2001, Stan was ordained as a Baptist Minister by Cornerstone Fellowship Baptist Church in Hensley, Arkansas. In 2002, Stan felt God's call to go to Wyoming to help a church plant in Cokeville, Wyoming, called River of Life Church. This turned out to be a testing time in our spiritual journey as 99% of Cokeville were a different faith and told us very plainly that we were not wanted and would be driven out. We experienced God's divine protection as promised in Psalm 138:7-8.

In 2003, Stan accepted the call to be pastor of Fellowship Baptist Church in LaBarge, Wyoming. As a pastor's wife, I assisted in counseling women who were in any crisis, drugs, and marital problems, problems with children and spiritual problems. This was also a time of testing and growing, really leaning on Jesus, asking Him what He would do in a certain situation, failing and getting up to try again. Always remembering that He is the vine and we are the branches, without Him we can do NOTHING.

In 2007, we had moved back to Idaho, but our greatest test began on November 29, 2009 when our beloved daughter, Officer Tina DeLong Griswold, was shot and murdered by a deranged killer. Three other officers were killed at the same time. It was as if our whole world had suddenly become immersed in a wild fire and then destroyed by a flood. I never blamed God, but I could not forgive, on my own, the family of the killer who had known what he was going to do and helped him after he had murdered my daughter. Finally, I got down on my face on my carpet and said, "God, I have tried to forgive, but I cannot do this on my own. I want to forgive, not just because your Word says to do so; not just because it is killing my very soul, but oh, dear God, I want to forgive because I love you. Please God pour out your grace on my heart and soul and enable me to forgive." AND HE DID. God carried us through that time and into the time that Stan was diagnosed with terminal pulmonary fibrosis and then terminal CML Leukemia and finally God held me in his arms when he called Stan home on March 31, 2018 at 5:55am. I have seen Jesus; I have seen God; I have experienced and seen the work of the Holy Spirit, not as in a visual seeing experience but in a much deeper soul-seeing. Jesus Christ is my savior, God is my Abba Father, and the Holy Spirit continues to teach and direct me. This is my testimony.